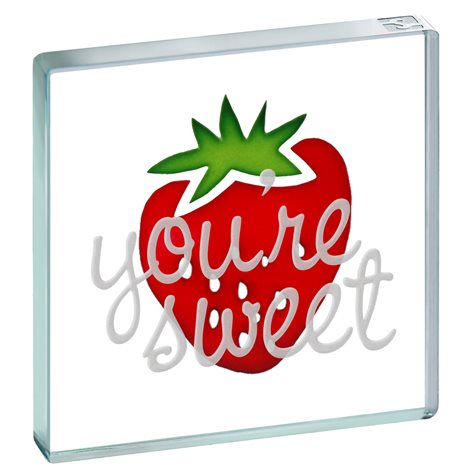 Miniature Token Strawberry, "You're Sweet"
£19.94 £0.00
This juicy-looking red strawberry looks absolutely divine when light shines through the glass and shows up 'you're sweet' etched delicately into the glass.

A delicious gift for a friend or a sweet and unusual romantic gift.
We engrave this piece in the UK and it comes with a stylish Spaceform gift box.
Dimensions
Height: 40mm
Width: 40mm
Depth: 6mm