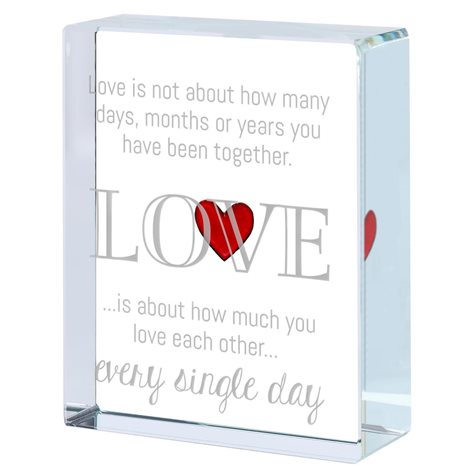 Token Tiny Red Heart Love Is All About How Much You Love Each Other Every Single Day
£29.95 £0.00
Engraved in our London studio and inscribed with the words,
"Love is not about how many days, months or years you have been together.  Love is about how much you love each other... every single day."
This is a wonderfully romantic gift idea, perfect also as an anniversary gift idea or wedding gift idea for the bride and groom to wish them well on their new beginning.
Dimensions
Height: 60mm
Width: 50mm
Depth: 19mm