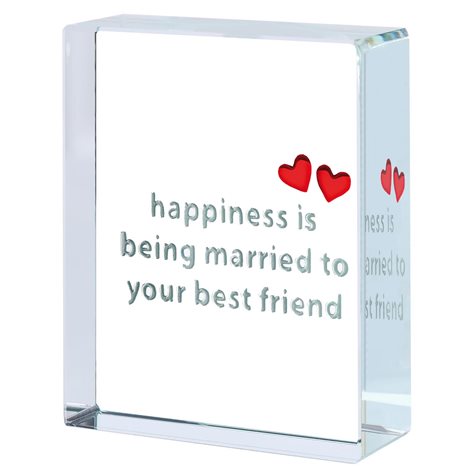 Token Happiness Is Being Married To Your Best Friend
£24.95 £0.00
What a beautiful and unusual gift idea to be given, "happiness is being married to your best friend".  A gorgeous way to propose, or give to your husband or wife at any time of year. 
Spaceform Tokens take around 32 processes of hand making to reach each final, perfect, polished, glass piece. Imagine that and they look so simple! 
This piece comes in a beautiful Spaceform white gift box.
Dimensions
Height: 60mm
Width: 50mm
Depth: 19mm