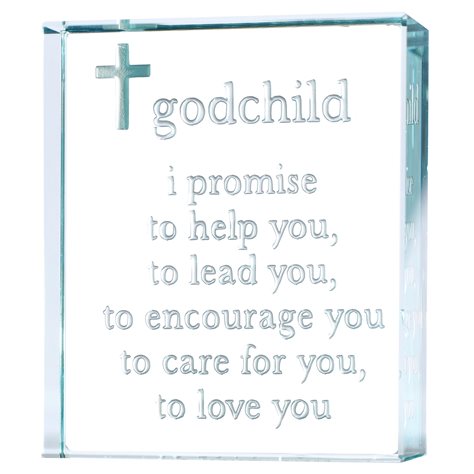 Token Cross Godchild
£24.95 £0.00
The perfect gift to give to a Godchild for their christening, birthday or at Christmas, this piece is engraved with a beautiful and sentimental message that is a classic to Spaceform's designs. Accompanying the message is a classic cross engraved and coloured in white, which adds to the significance.

This is a beautiful reminder for any godchild of just how much they mean to their godparents, and is a perfect keepsake to keep close by forever.

Spaceform Tokens take around 32 processes of hand making to create each and every piece and ensure that they are finished and polished to perfection. Like all of our tokens this piece will come to you in a stylish white Spaceform gift box, which is perfect for both protecting and presenting it. 
Dimensions
Height: 50mm
Width: 60mm
Depth: 19mm