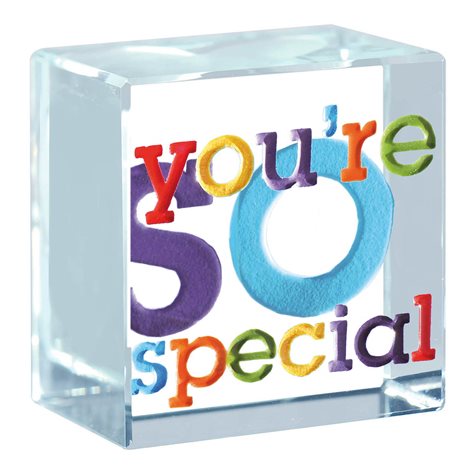 Text Token You're So Special
£16.94 £0.00
We all have people in our lives who are special to us, our fathers, mothers, siblings, grandparents, partners and friends are all treasured and would be over the moon to receive this gift for their birthday, Father's Day or any other occasion where you may want to remind them of just how important they are to you.
 
The token features a bold, bright and cheerful design, with the words you're special' colourfully engraved in the front and 'so' engraved in the back of the polished glass block. This gives the piece a wonderful layered effect that brings the 'you're so special' message to life and shows stunning craftsmanship.
 
In order to create something of this quality this we've put it though up to 38 separate hand-making glass processes before it became a completed, perfect piece. It'll be sent to you in a stylish white Spaceform gift box.
 
Dimensions
Height: 30mm
Width: 30mm
Depth: 19mm