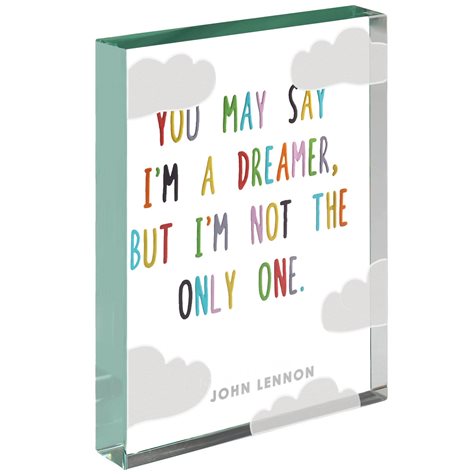 Big Statement Piece "You may say I'm a dreamer...", John Lennon quote, Only 6 left
£60.00 £0.00
This piece is BRILLIANT! We love the line and the song and the floating clouds..
If you manage to get hold of one of these please take good care of it. It is a substantial Spaceform Piece and takes a great deal of care to make by hand.
Spaceform Statement Pieces come in a contemporary white Spaceform Gift Box and take a great deal of care through a variety of hand made processed to make each final perfect, unique piece.
Dimensions
Height: 130mm
Width: 100mm
Depth: 19mm