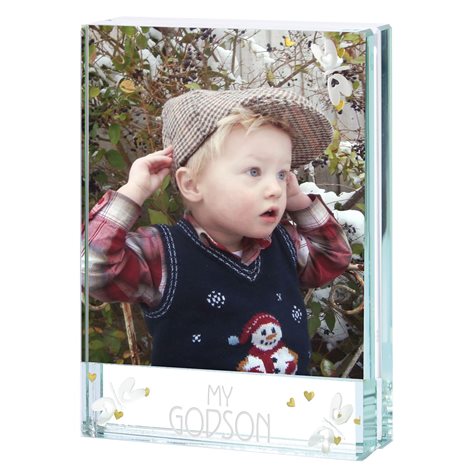 Small Frame Dragonflies My Godson
£21.96 £0.00
This gorgeous dragonfly frame is the perfect gift for godparents to pop a picture in of their godchild. It's a really pretty frame with stunning little accents and deeply etched detail to show off a lovely photo.
The spiritual and symbolic meaning of the dragonfly is that it  is connected to transformation or change and light. They are about a mental and emotional maturity and the understanding of the deeper meaning of life... 
Spaceform Small Frames hold a photograph that is 70 x 80mm and to make it easy to get the right size print, you can order perfectly sized great quality photo prints from our friends at OddPrints.com

​Engraved in our London studio and ​exclusive to spaceform.com.
Dimensions
Height: 95mm
Width: 70mm
Depth: 21mm