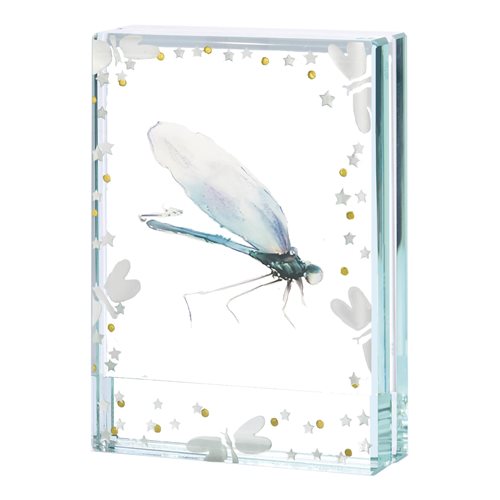 Small Frame Dragonflies & Stars
£21.96 £0.00
Dragonflies are beaufully etched around the picture frame border interspersed with gold dots around the edge of the glass. Of course this frames are wonderful to slide a photograph inside but we are also really keen on encouraging drawings and paintings to be sent in the frames to add to a hand made and thought about gift. Why not give it a whirl?
If you are interested in symbolism, the spiritual and symbolic meaning of the dragonfly is about transformation and change. Its a positive symbol, much like the butterfly.
Spaceform Small Frames hold a photograph that is 70 x 80mm.  
Dimensions
Height: 95mm
Width: 70mm
Depth: 21mm