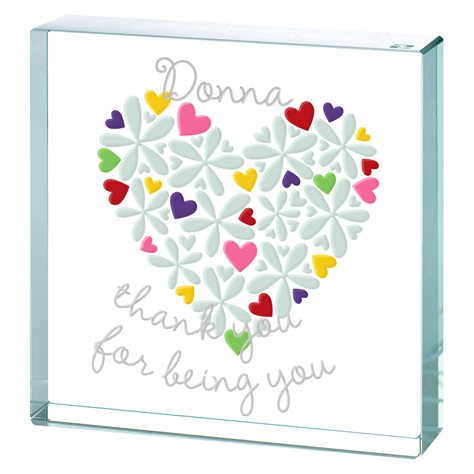 Personalised Medium Paperweight "Thank You For Being You"
£60.00 £0.00
We all have people around us who are there to support us when we need it most, and every so often we want to do something special to thank them for everything. This medium paperweight is a beautiful and heartfelt piece with the touching message 'thank you for being you'.
Inspired by one of our most popular designs, this has lots of lovely little flowers and hearts engraved into the back of the glass, that all fit together to make one big heart. The use of bright and vivid colours also brings this to life and gives it a really sweet finish. 
This popular paperweight is now available to personalise. Add your chosen name, and we will engrave it for you in our London Studio.
Dimensions
Height: 75mm
Width: 75mm
Depth: 19mm