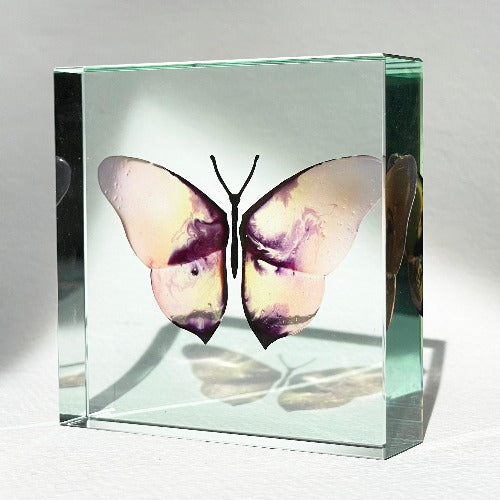 One-Off Medium Paperweight Butterfly Delicate Painterly Wings 1
£60.00 £0.00
This piece is painted as part of my coloured butterfly series. There is no piece the same. 
My signature style painting method began the inspiration for our glass hearts.  This piece has some air bubbles in the paint. I think it looks quite natural and I quite like them or I would not put it for sale.
The Butterfly in some cultures is considered an angel messenger - when you find yourself surrounded by butterflies it is meant to mean that someone close to you, a spirit guide feels you are on the right path and is encouraging you towards it. 
75 x 75 x 19mm