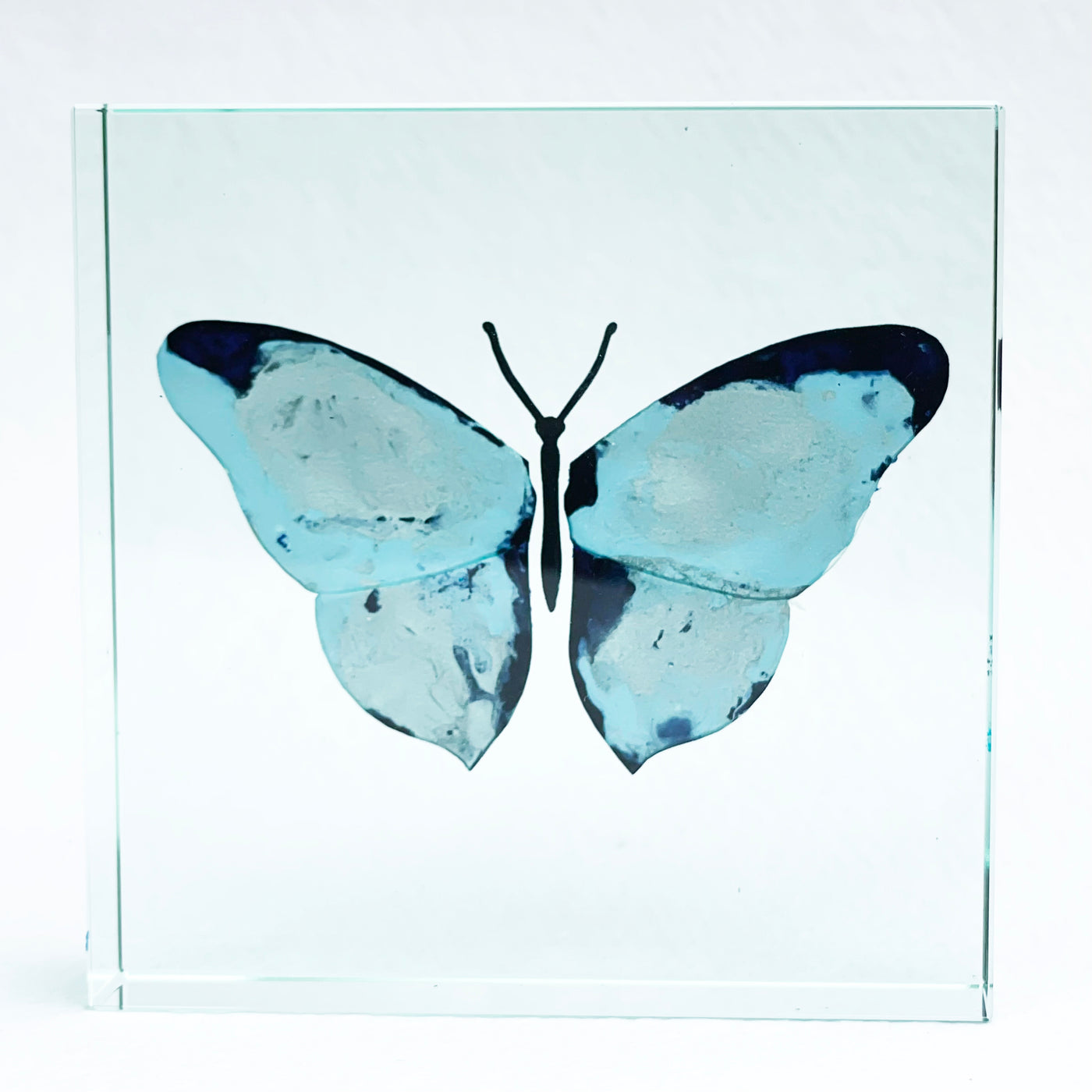 One-Off Medium Paperweight Butterfly Blues and Silver.
£60.00 £0.00
This piece is part of my new Butterfly series of paperweights. We call them paperweights but they are probably more like mesmerising ornaments or little works of art.  I love to paint unique free-flowing combinations of colour that makes each piece look like a part of the glass.  Each piece is different from the next.
The butterfly is a meaningful symbol - a spirit guide a messenger angel encouraging you that you are on the right path and to keep going. Whenever I see a butterfly I think its my Mother guiding me and encouraging me to "keep it up"
75 x 75 x 19mm glass