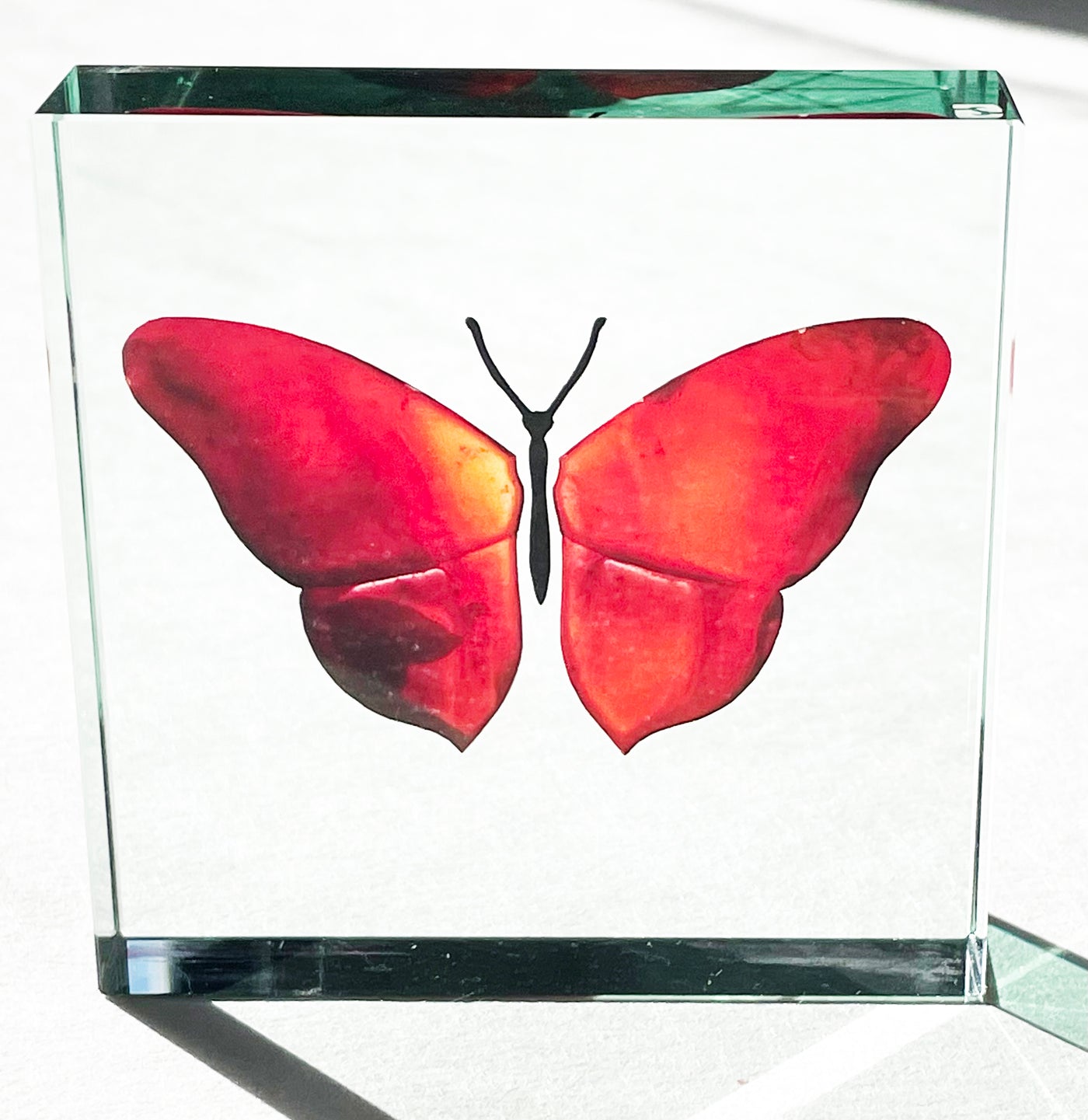 One-Off Medium Paperweight Butterfly Firey Red 1
$76.80 $0.00
This is from a new series of painted butterflies.  

This one goes back to my signature style painting method that partially began the inspiration for our glass hearts.  
The Butterfly in some cultures is considered an angel messenger - when you find yourself surrounded by butterflies it is meant to mean that someone close to you, a spirit guide feels you are on the right path and is encouraging you towards it. 
75 x 75 x 19mm glass