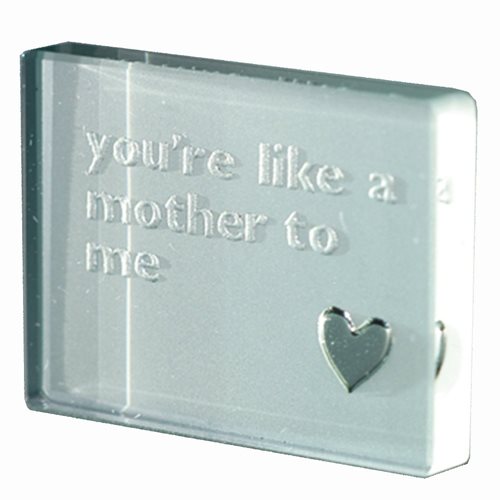 Miniature Token "You're like a Mother to me"
£12.96 £0.00
Spaceform Miniature Token Like a Mother to Me was designed for all those nuturing women who take you under their wing and make you feel like you have a second Mum.
Our Miniature glass tokens are perfect for posting near or far. Each piece takes on average 38 steps to complete and comes in a stylish white Spaceform gift box.
Dimensions
Height: 40mm
Width: 40mm
Depth: 6mm