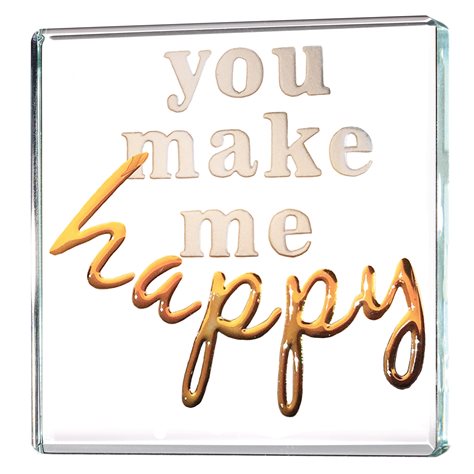 Miniature Token You Make Me Happy
£14.95 £0.00
This little mini token is so sweet and radiates happiness with the sunshine smile saying, "you make me happy".
Our Spaceform glass Miniature Tokens take around 38 processes to hand make each final perfect piece.
Each piece comes in a fab little Spaceform gift box and gift bag and cannot fail to hit the heart strings.  
Dimensions
Height: 40mm
Width: 40mm
Depth: 6mm