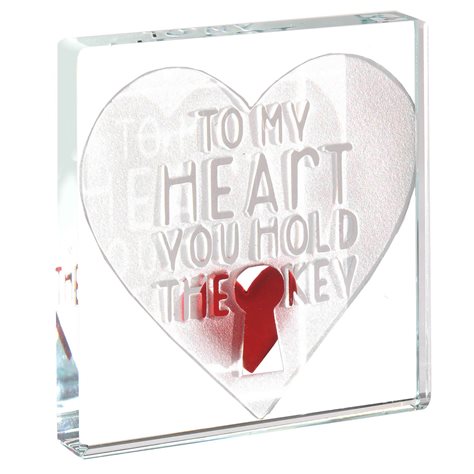 Miniature Token You Hold The Key
$19.20 $0.00
This gorgeous Miniature Token has detail on the front and the back of the glass. Giving someone a mini token is a really romantic gesture. They are little but they are so beautifully made so they are no disappointment.  
This design is really beautiful as the deep etched heart on the front of the glass revealing the heart through the keyhole signifies a long awaited love that has been unlocked...
Each miniature token takes around 38 processes to make each final perfect piece and comes in a white spaceform gift box and gift bag with a black ribbon.
We think its a lovely surprise to pop in someone's bag or leave under the pillow... A beautiful and romantic gift not just for her but perhaps a great choice to show him he found his way to your heart too.
Dimensions
Height: 40mm
Width: 40mm
Depth: 6mm