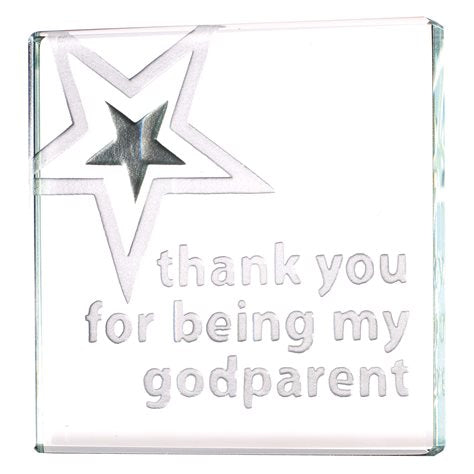 Miniature Token Thank You Godparent
£14.95 £0.00
This miniature token is a contemporary and stylish gift that any godparent would love to receive from their godson or daughter. It is a simple but personal and heartfelt gift that shows just how much you appreciate everything they do.

The token has a metallic silver star inside the outline of another star above the words 'thank you for being my godparent'. As with all our miniature tokens this piece is the perfect size to fit in a card or send through the post and will look great on any desk, shelf or bedside table.

A stunning and flawless finish has been achieved with every single token we sell thanks to the 38 careful handmade processes they go though, each one an example of expert artistry. When delivered it will also come in a Spaceform gift box.
Dimensions
Height: 40mm
Width: 40mm
Depth: 6mm