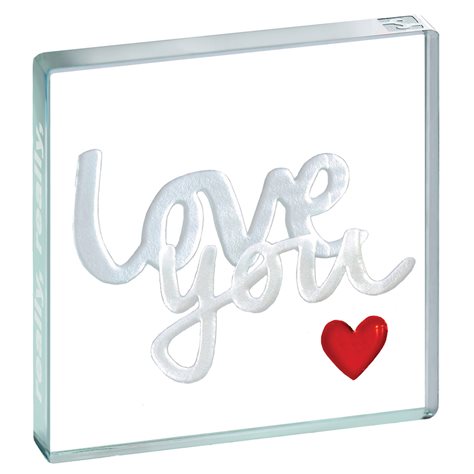 Miniature Token Really Love You
£14.95 £0.00
'I really really really really… love you' is a hidden message around each edge of this classic Spaceform glass Love Token.   

The really love you Spaceform Miniature Token is a popular Spaceform piece and a timeless keepsake to show how much you love someone.

Spaceform Miniature Tokens take on average 38 processes to hand make that final perfect polished piece of glass.  This piece must take a lot more than most.

Mini Tokens come in a stylish white Spaceform gift box.


 
Dimensions
Height: 40mm
Width: 40mm
Depth: 6mm