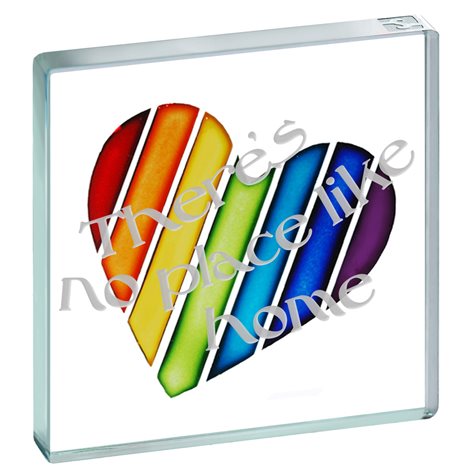 Miniature Token Rainbow "There's No Place Like Home"
£19.94 £0.00
This stunning rainbow design is a gorgeous way of showing someone you miss being home or simply that your home is where your heart is.
Maybe you just love the Wizard of Oz or you like Dorothy's red glitter shoes... or you adore the song, "Somewhere over the rainbow!..." See our Token Rainbow

Comes with a stylish white Spaceform gift box and is engraved in the UK.
Dimensions
Height: 40mm
Width: 40mm
Depth: 6mm