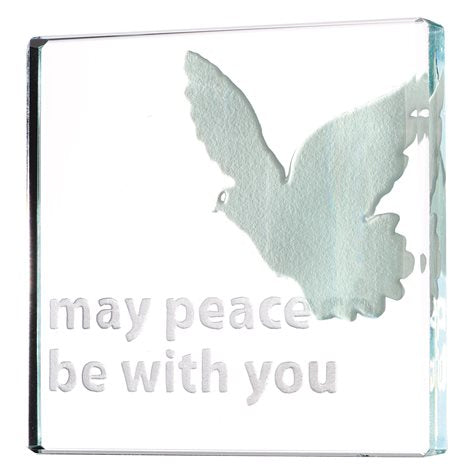 Miniature Token May Peace Be With You
£14.95 £0.00
If you are looking for a thoughtful and meaningful gift for a new born baby, christening, godchild or anyone special to you, this could be the ideal gift you are looking for. The message reads 'may peace be with you' and is written in a personal style, this is a truly lovely way to let someone know they are in your thoughts.

The design shows a white dove carefully engraved into the back of the miniature token and flying above the message, which has been engraved into the front of the glass, giving a high quality layered effect.

The creation of the piece includes around 38 separate hand making steps in order to achieve the finished miniature token. When delivered it will arrive in our new packaging that frames it like a little work of art. 
Dimensions
Height: 40mm
Width: 40mm
Depth: 6mm