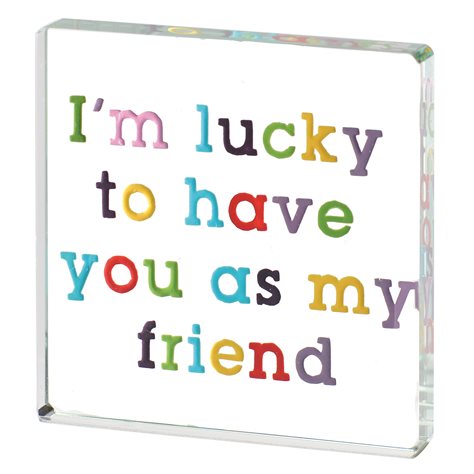 Miniature Token Lucky To Have You As My Friend
£14.95 £0.00
We all have that friend who goes the extra mile to make us feel extra special, who is always there when we need them and would do anything to lend a helping hand. This lovely miniature token is a wonderful way to say thank you for all of that and will show them just how much you appreciate everything they do.

The message on this superbly handmade glass token has been written so it reads as a personal message written from you, directly to your friend. A beautiful band of brilliant and lively colours have also been used to give the whole piece a bright and cheery character.

It will also come in our gorgeous packaging which frames the glass like a little miniature artwork.
Dimensions
Height: 40mm
Width: 40mm
Depth: 6mm