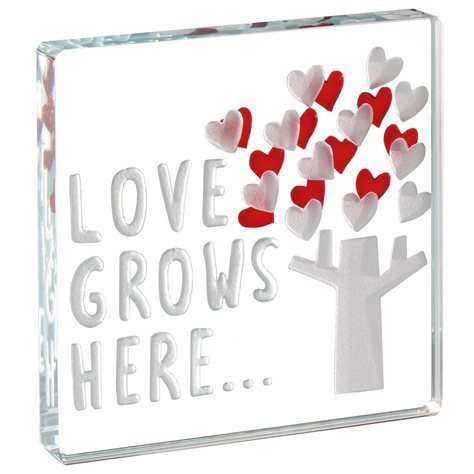 Miniature Token Love Grows Here
£14.95 £0.00
This gorgeous Miniature Token has the most beautiful detail etched on both sides of the glass. When you run your fingers over the glass you can feel the relief work which really makes a difference with our tokens as the light catches the etching and it simply makes the product come to life.
Giving someone a mini token is a truly romantic gesture. They are little but they are so well made that it is impossible for them to be a disappointment.  This one suggests the longevity of a relationship.  "Love grows here" and will continue to...
Each miniature token takes around 38 processes to make each final perfect piece and comes in a white spaceform gift box and gift bag with a black ribbon.
We think its a lovely surprise to pop in someone's bag or leave under the pillow... A really beautiful romantic gift for her.
Dimensions
Height: 40mm
Width: 40mm
Depth: 6mm