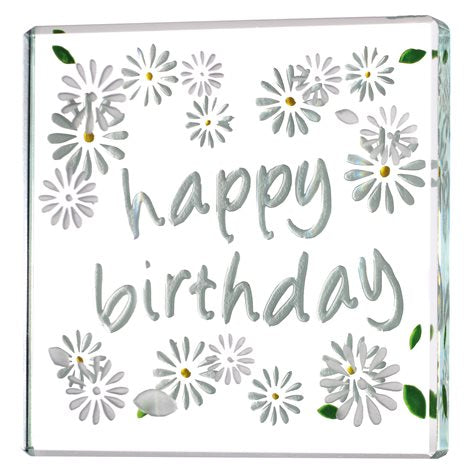 Miniature Token Happy Birthday Daisies
$19.20 $0.00
A pretty little mini token to say Happy Birthday!  Our little mini tokens are so perfectly made and this little one is so delicately detailed, the craftsmenship is so inspiring.  Tiny little petals are sandblasted and then filled with paint with cotton bud tips. 
Spaceform Miniature Tokens take around 38 processes of hand making to reach each final, perfect, polished, glass piece and are even ideal to send in the post.  
This piece comes in our gorgeous new packaging which frames the glass like a little mini artwork, which of course it really is.
Dimensions
Height: 40mm
Width: 40mm
Depth: 8mm