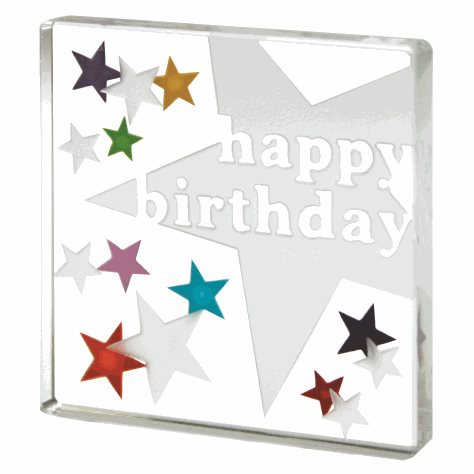 Miniature Token Happy Birthday Colourful Stars
£14.95 £0.00
Whoever you are giving this miniature token to the words happy birthday read like a personal message made specifically for them. It is a unique way to wish someone happy birthday that costs just a little bit more than a handmade card, whilst also being something that can be kept forever.
 
This brilliant and beautiful miniature token has been inspired by our hugely popular happy birthday colourful numbers collection. The bright multi-coloured stars shine through the intricately handmade glass and really add a sense of fun and playfulness to the piece.
 
It will also come in gorgeous packaging which frames the glass like a little miniature artwork, which of course it is.