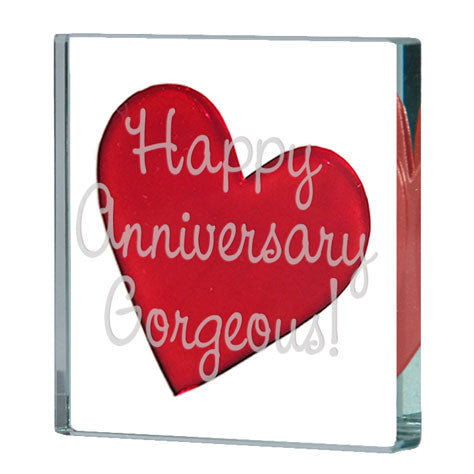 Miniature Token Happy Anniversary Gorgeous
£23.50 £0.00
We only have a few red heart tokens left...
This is a beautifully crafted anniversary gift. A luscious red heart shines in the light through this little glass token, with 'Happy Anniversary Gorgeous!' is etched into surface of the glass from our London studio. This would make a lovely anniversary gift for your wife or husband, a romantic present for him or her. 

Comes in a simple white Spaceform gift box.
Dimensions
Height: 40mm
Width: 40mm
Depth: 6mm