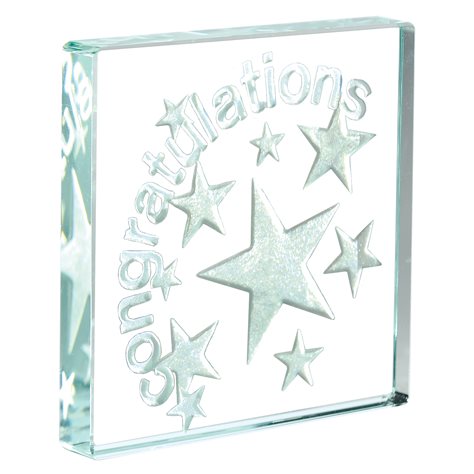 Miniature Token Congratulations Silver Stars
£14.95 £0.00
Whether it is for a marriage, engagement, a new born baby or a great personal achievement, this sweet little token is a great way to say congratulations and offers something a little different.
 
Engraved into the back of the glass are nine metallic silver stars, which provide a great backdrop for the frosted 'congratulations' lettering on the front. This gives a contemporary feeling to the piece.
 
Whilst this token may be called miniature, an astonishing 38 separate stages are involved in the creation of each and every one. Not only this but each of these stages is done with expert glass making done by hand. The finished piece is delivered in our new packaging. 
Dimensions
Height: 40mm
Width: 40mm
Depth: 6mm