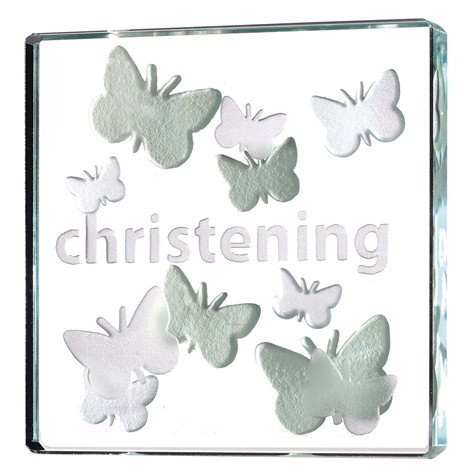 Miniature Token Christening Butterflies
£14.95 £0.00
This is a contemporary design for a christening gift that offers something a little different, with beautiful butterflies etched into both the front and back of the piece and surrounding the word 'christening'. The end result gives a wonderful high quality layered effect.

A christening is a huge moment in anyone's life and a token like this is something that can be given as a great reminder of that special day. Because of the high quality of Spaceform products this is also a gift that can last forever.

The piece comes in our new miniature token packaging that frames it like a piece of art and allows it to be displayed easily thanks to a small stand in the back of the packaging. The high quality of the finished product has been assured thanks to 38 individual hand making steps that go into creating each one. 
Dimensions
Height: 40mm
Width: 40mm
Depth: 6mm