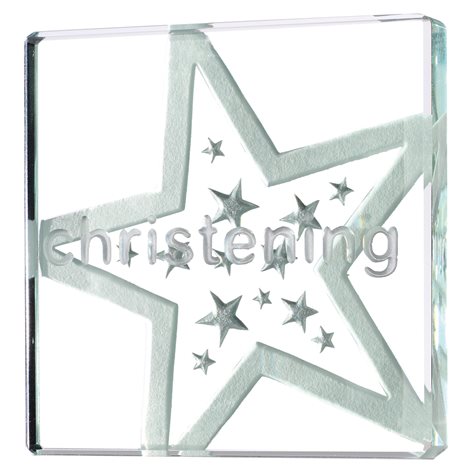 Miniature Token Christening
£14.95 £0.00
This beautiful little keepsake is a lovely christening gift and features the word christening etched into the front. This has been surrounded by a lovely silver star which is filled with smaller white stars, all etched into the back of the glass.

Our range of miniature tokens cost just a little bit more than a typical handmade card but offers a sweet and unique alternative that can be held onto forever. If you wish to combine them with a card, they are also perfect to fit inside.

Whilst this keepsake is small around 38 processes of hand making has been put into ensuring a beautiful and intricate design, even at the smallest level of detail. This piece comes in our gorgeous new packaging which frames the glass like a little mini artwork.
Dimensions
Height: 40mm
Width: 40mm
Depth: 6mm