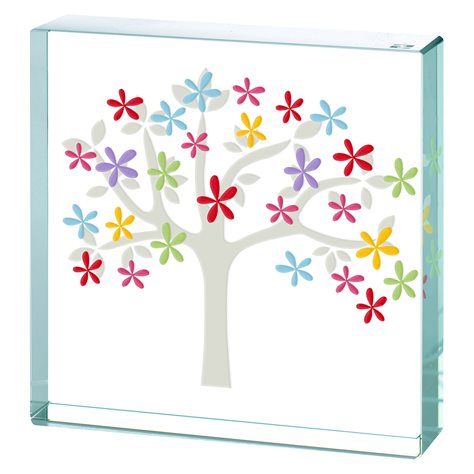 Medium Paperweight Blossom Tree
$43.20 $0.00
The tree symbolises strength and protection, as well as the tree of life; its body rooted in the earth and the rest growing high into the sky...
Bearing fruit symbolises the nurturing of energies which could be a recovery from illness, ambition, learning and teaching, wishes fulfilled or anything to do with family. Of course, we also think it's just really pretty!
Why not
personalise this gift?
Our Spaceform Tree Paperweight has beautiful blossoms etched and coloured on to the front piece of the glass whilst the bark and branches are etched and painted in to the back creating a wonderful and magical depth to the solid block of transluscent glass. 
The Tree Paperweight comes packaged in a Spaceform presentation box...
Dimensions
Height: 75mm
Width: 75mm
Depth: 19mm