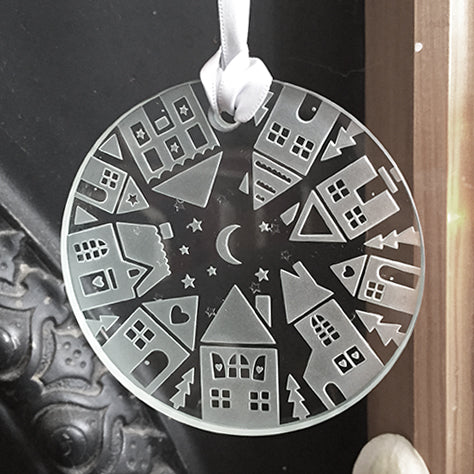 Large Christmas Keepsake Houses
£32.95 £0.00
Christmas time is all about the family home so a theme running through this years Christmas Collection is a glass keepsake with the etchings of houses being reminiscent of bringing you home...
Inspired by Winter walks through snow-covered streets and the feeling of community of having your nearest and dearest all around: a frosty moonlit street full of wonder.
We love this piece, it's absolutely stunning! Like a long wander round the block to make room for Christmas pudding!
These 2015 pieces are rare and great collectors items. This beautiful glass Christmas tree decoration comes complete with a spaceform gift box.  
Dimensions
Height: 80mm
Width: 80mm
Depth: 6mm