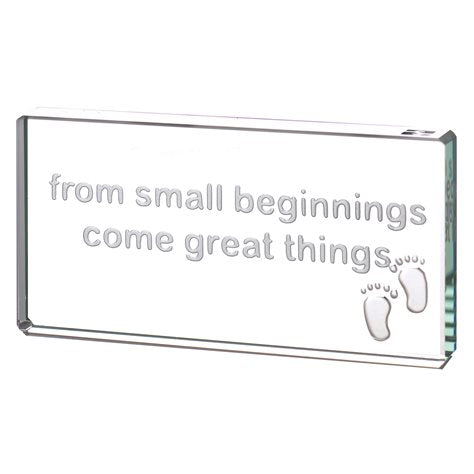 Landscape Token Small Beginnings Baby
$26.40 $0.00
We love this piece, a statement filled with the wonder of a new life.  Inscribed with the words, "from small beginnings come great things" is the perfect start to commemorate a new baby.
Spaceform Landscape Tokens take around 38 processes of hand making to reach each final, perfect, polished, glass piece.  This little new baby gift token has the smallest detail with the little toes sandblasted into the service and then coloured with a clear paint to make the little feet shine again.
This piece comes in our gorgeous new packaging which frames the glass like a little mini artwork.  The Token also easily stands on its edge.
Dimensions
Height: 30mm
Width: 60mm
Depth: 8mm