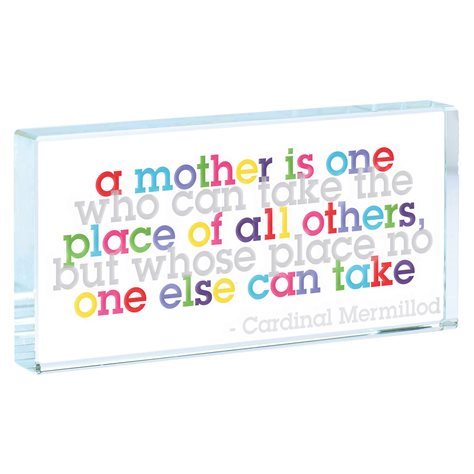 Landscape Token "A Mother Is One... Whose Place No One Else Can Take"
$26.40 $0.00
Landscape Token no one else like Mother is an all time favourite as a gift for Mum, "A Mother is one who can take the place of all others but whose place no one else can take."  The perfect Mother's Day Gift...

Spaceform Landscape Tokens take on average 38 processes of hand making to reach each final perfect piece. 

The Token easily stands up on its edge and comes in a stunning classic white gift box.
Dimensions
Height: 30mm
Width: 60mm
Depth: 8mm