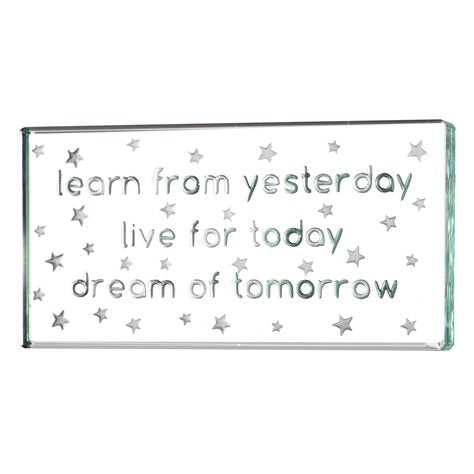 Landscape Token Learn Live Dream
£19.96 £0.00
The 'Learn from yesterday live for today dream of tomorrow' token is a really charming little positive gift for a friend.  The delicate design is so intricately applied by way of sandblasting and hand painting. This shows truly exquisite craftsmenship.
Spaceform Landscape Tokens take around 38 processes of hand making to reach each final, perfect, polished, glass piece.  
This piece comes in our gorgeous new packaging which frames the glass like a little mini artwork.  The Token also easily stands on its edge.
Dimensions
Height: 30mm
Width: 60mm
Depth: 8mm