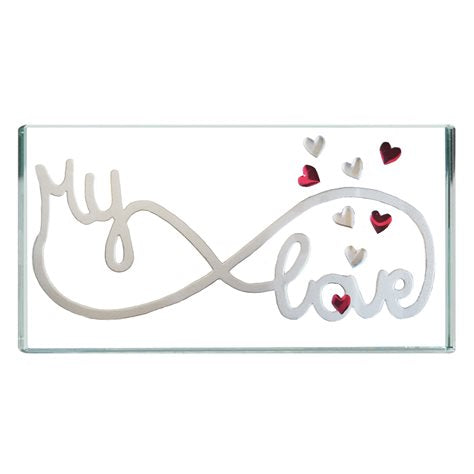 Landscape Token Infinity My Love
£19.96 £0.00
The combination of the infinity symbol with the text "my love", suggests your love is infinate... such a beautiful gift to give to someone special.
Spaceform Landscape Tokens take on average 38 processes to make each final perfect piece. 
Each Landscape Token comes with a Spaceform gift box and gift bag.  
Dimensions
Height: 30mm
Width: 60mm
Depth: 8mm