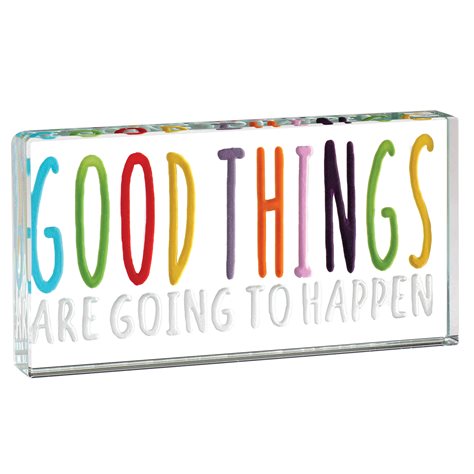 Landscape Token Good Things
£19.96 £0.00
This gorgeous Glass Token is a simple idea with a handmade polished plain piece of 8mm glass, deeply engraved in the back and filled with different colour paint to reveal the words, "GOOD THINGS ARE GOING TO HAPPEN".  We all need to believe it!
Beautifully made out of glass, this takes on average about 38 processes to produce each final perfect piece. 
Each piece comes in a contemporary, white Spaceform gift box and a special gift bag tied with a black ribbon.  
Dimensions
Height: 30mm
Width: 60mm
Depth: 8mm