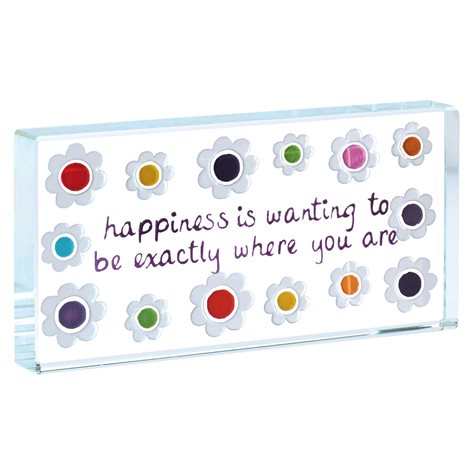 Landscape Token "Happiness Is Wanting To Be Exactly Where You Are"
£19.96 £0.00
A bright and fun design, with colourful flowers that pop. This landscape token has a lovely inscription 'happiness is wanting to be exactly where you are' Its a great piece of encouragement, either as a gift for someone special or as an extra boost for yourself.
Landscape tokens come incased in a beautiful white Spaceform box.
Dimensions
Height: 30mm
Width: 60mm
Depth: 8mm