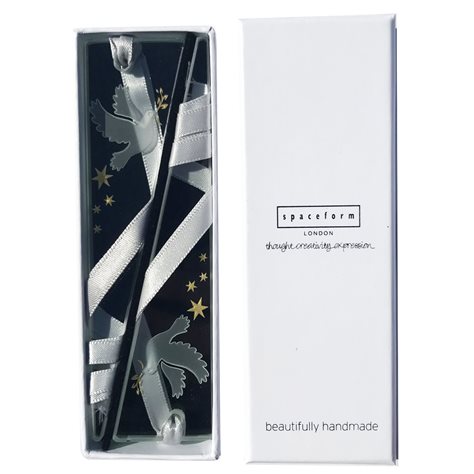 Icicle Pairs Doves, Hanging Decorations
£30.00 £0.00
This gorgeous pair of glass decorations engraved with doves, is a wonderful new edition our collection. 
A pair of icicles come together in a Spaceform box and are hung from a silver, satin, ribbon.

Please note that the size is the size of the rectangular box they fit in to.
Dimensions
Height: 120mm
Width: 35mm
Depth: 6mm