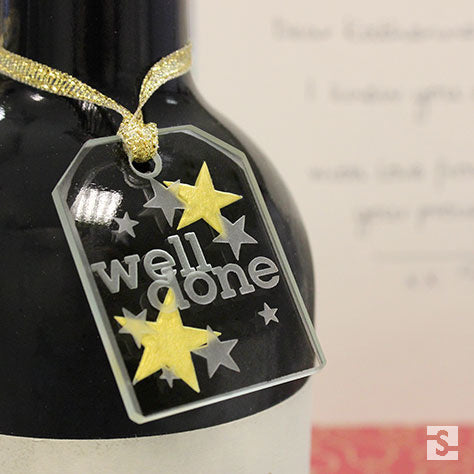 Glass Gift Tag Well Done Gold Stars
£8.95 £0.00
If you are planning on giving someone a special gift to say well done for graduating, getting a new job, or achieving any other significant personal goal, then this forever tag is the perfect finishing touch. 
It goes beyond being a simple tag thanks to its high quality glass design, and is instead something that can be held onto and cherished long after the gift has been opened.
The design that decorates the tag reads 'well done' and shows both frosted and metallic gold stars which have been engraved by hand, utilising years of expert craftsmanship to assure a perfect polished finish. 
Dimensions
Height: 40mm
Width: 30mm
Depth: 4mm