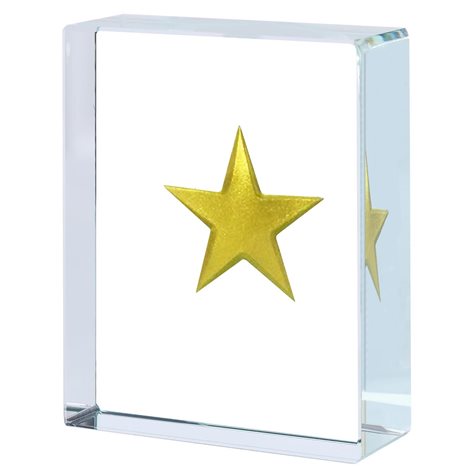 Token Gold Star
£24.96 £0.00
This exclusive Gold Star Token is only available from Spaceform.com.  
The informal meaning of the symbol of the Gold Star is of approval or recognition for something amazing you think someone has done like: Gold Star for doing so well in exams, or organising a great party or getting promoted...
The more formal is very significant to the armed forces... displayed on a service flag it means that a member of the family or organisation was killed in war as a member of the armed forces.
WHY NOT PERSONALISE THIS PIECE?
Each Spaceform Token comes in a Spaceform presentation gift box.
Dimensions
Height: 50mm
Width: 60mm
Depth: 19mm