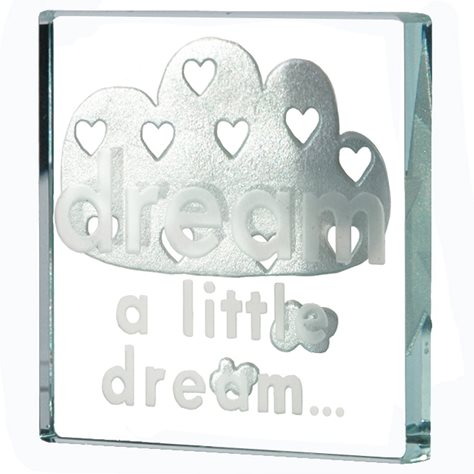 Miniature Token "Dream A Little Dream"
£14.95 £0.00
Keep your spirit and motivation alive with this little glass gift token "dream a little dream", is engraved on the front of the glass token with a deeply sandblasted cloud on the back of the glass filled with metallic silver paint and a scattering of clear hearts in the cloud.  Its a token that keeps you focused on the person you want to be.
Spaceform Miniature Tokens take on average 38 process to make and this is no exception.
Each piece comes with a a Spaceform presentation box and gift bag.  
Dimensions
Height: 40mm
Width: 40mm
Depth: 6mm