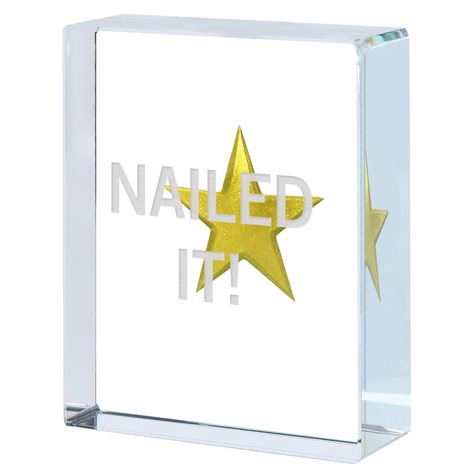 Token Gold Star "Nailed It!"
£24.96 £0.00
Inspired for atheletes to be given as an award or team members at work...
We love this phrase, say what you mean from the gut...

"Nailed it!" is only available from spaceform.com, specially engraved in our studio in London.
Our Tokens come boxed in our branded presentation gift boxes.
Dimensions
Height: 60mm
Width: 50mm
Depth: 19mm