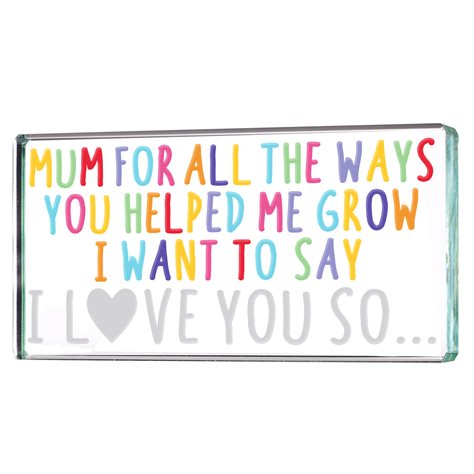 Landscape Token "Mum For All The Ways You Helped Me Grow I Want To Say I Love You So"
$26.40 $0.00
This Landscape Token says the words, "Mum for all the ways you helped me grow I want to say I love you so", a beautiful piece of glass with deeply etched letters filled with opaque paint to look like a part of the glass.  
"I love you so" is really deeply etched into the front of the glass and if you run your fingers along the letters you can feel the beautiful relief work.  
Landscape Tokens take on average 38 hand made processes to make each final perfect piece.
Spaceform Landscape Tokens come boxed in white branded boxes and are finished off with a gift bag.
Dimensions
Height: 30mm
Width: 60mm
Depth: 8mm