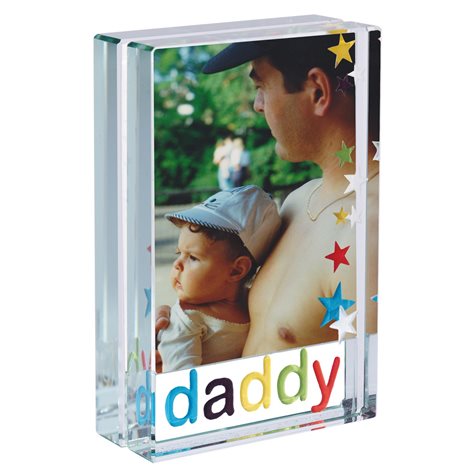 Dinky Frame Daddy Colourful
£14.95 £0.00
This sweet 'daddy' photo frame will make a perfect Father's Day gift for a new daddy to make sure that cute photo can be enjoyed all year round. Dinky Frames fit a passport sized photo, ideal for a desk, bookshelf or bedside table.
 
We create each photo frame by hand with around 38 separate processes. It's amazing to think something this small requires so much work, but we think it's worth it to ensure the perfect, polished finish that you receive. 

Packaged in a simple white Spaceform gift box.

You can even order perfectly sized great quality photo prints from our friends at OddPrints.com.
Dimensions
Height: 64mm
Width: 42mm
Depth: 17mm