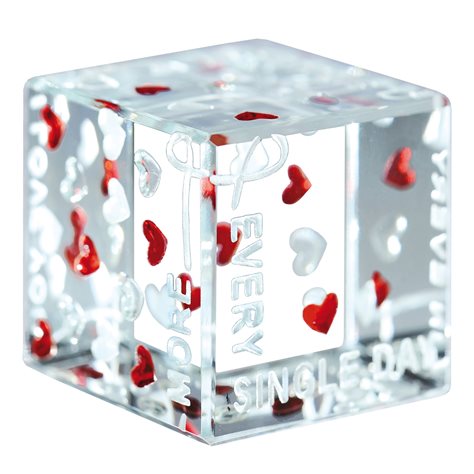 Cube "Every Single Day In Every Single Way I Love You More And More"
£22.96 £0.00
This little piece of art made from glass, has such attention to detail that it truly would demonstrate love in a most romantic way.

This token is made of 25mm sheet glass, cut and polished on each edge to shine and then etched and hand painted with little hearts and a trail of words saying: "every single day, in every single way, I love you more and more". Each cube is presented like a diamond in stylish white Spaceform gift box. 
 
Dimensions
Height: 25mm
Width: 25mm
Depth: 25mm