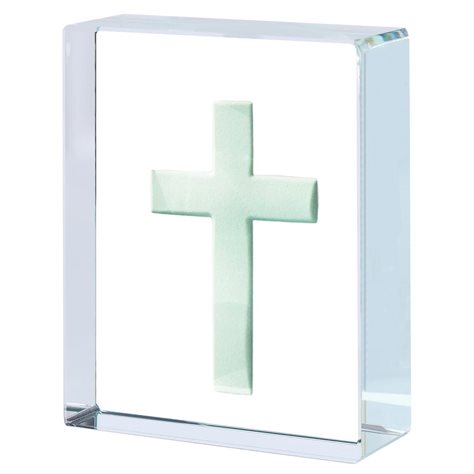 Token Cross
£24.95 £0.00
The classic symbol of a cross is an important and inspirational image to many. Its significance relates and connects to numerous occasions in our lives, which makes this a simple but thoughtful gift that will be appreciated forever.
This piece features a beautiful white cross etched into a solid block of polished Spaceform glass, and can be given as a gift to commemorate events such as the birth of a new-born baby, a wedding, a christening or a confirmation. This is also perfect if you're looking for a religious gift to give a friend or family member, wherever the occasion. 
A total of 32 individual hand-making steps go into perfecting every last inch of the final product, and this will be evident in the high quality craftsmanship you will receive. The token will also arrive in a stylish Spaceform gift box.
Dimensions
Height: 60mm
Width: 50mm
Depth: 19mm