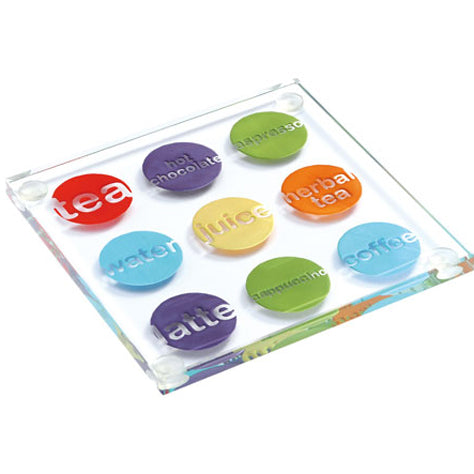 Exclusive Coaster Tea Break
£30.00 £0.00
This beautifully handmade, glass coaster is set in to a luxurious, presentation box and is a Limited Edition piece exclusive to buy on the spaceform.com site only.
Each circle with revealed wording is individually etched to leave a bold relief on the underside of the glass and then filled with a gorgeous choice of opaque colours. 

This is a great gift idea for a work colleague with a desk job or for a beautiful piece to have on your desk at home...
Dimensions of the glass:
Height: 95mm Width: 95mm Depth: 6mm