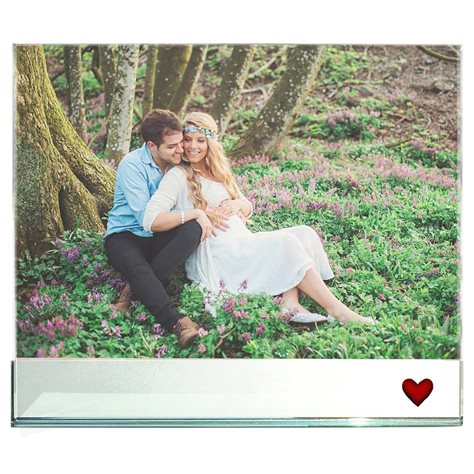 Big Frame Mirror Red Heart
£39.96 £0.00
This beautiful Big Frame takes a standard 5 x 7 photograph and has a mirrored strip on the bottom edge with a deeply etched red heart. A perfect picture to display a loving and love moment.
You can also order perfectly sized great quality photo prints from our friends at 
OddPrintsgcom
.

Also available in Large Frame size (10 x 11cm photo size) , Small Frame Size (7cm x 8am ) and Dinky Frame size (passport photo size).
 
Dimensions
Height: 150mm
Width: 180mm
Depth: 21mm